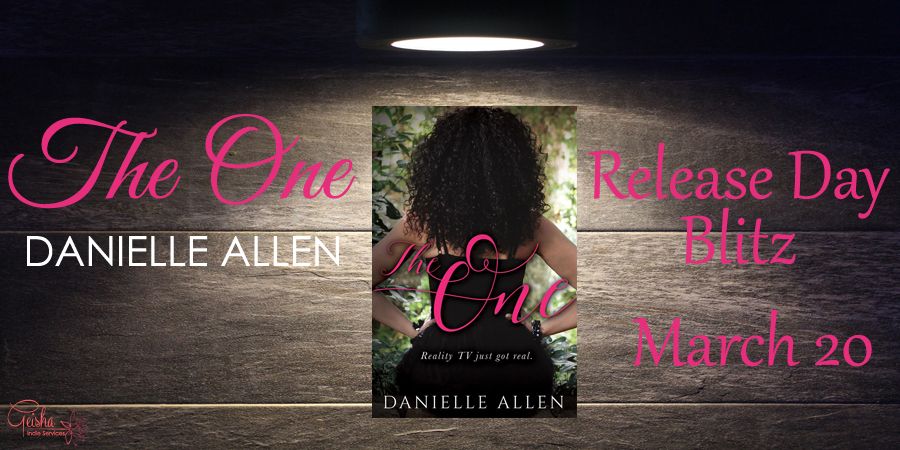 The cattiness.
The fights.
The shaming.
I don't generally watch reality television, but I definitely don't watch reality dating shows. Besides the fact that it's completely staged, it's a horrible depiction of people -- women especially.
Women are pitted against each other to compete for the affection of a man they "fall in love" with after a week or two.
I call B.S.
It is complete crap.
So when my best friend, Koko, was hired as a makeup artist o the set of the most popular reality dating show, The One, I teased her mercilessly.
She told me that if I didn't stop teasing her, she would get me back.
And she did...
Which is how I ended up as a contestant on The One.
Add it to your TBR Today!!!

Available Exclusively On Amazon and Kindle Unlimited


Excerpt
"Ohhhh, yeah," I remembered, familiarity of the case and the names flooding my brain. "'Sweet'. That case ended her music career, didn't it? I loved that song. I vaguely remember that he was the one who wrote it, but they settled out of court, right?"

"Yes. But do you know what he looks like now?" My best friend inquired.

"No… I just remember being fascinated by the case because—"

"I'm going to go ahead and stop you right there," she interrupted, cutting me off mid-sentence.

"We are not going to talk law right now. We are going to talk about you having the chance to bump uglies with Julian Winters. He is the—"

I frowned as I interjected, "The sheer fact that you said 'bump uglies' has disqualified you from giving me advice about anything in general, but sex specifically. You need to—"

A quick knock on the door followed by the sound of it being pushed open forced my sentence to end abruptly.
My 4 star review of The One
I really enjoyed this book from Danielle Allen. I loved her book Work Song, so I knew I was in for a great story, and great writing right off the bat. This story was genuinely like watching the Bachelor, only in readable format. The cat fights, the romance, and of course, the drama.
I really loved Zoe; she is the heroine in this Bachelor-esque story. She was confident- which I can always count on Danielle's heroines to be strong and confident. She was definitely sassy, which I loved. I like my heroines with a backbone.
Julian Winters is the "One," and he is a singer, swoon. Julian actually meets Zoe before the show, and you can tell there is an insane amount of chemistry going on, and it sets us up- for that to be an issue for Julian on the show. Julian already knows he is attracted to Zoe, and he almost regrets doing this show now. The other contestants don't really give him the same feeling- and are really vicious in the way they treat everyone else.
Zoe and Julian feel this instant pull to one another. It is really heard for her to see Julian with the other girls. Zoe stays true to herself, 100% of the time. I really loved that about her. The behind the scenes stories were just WOW- like I can't believe some of the stuff that really happens!! But so well done and researched, which was a huge plus for me. I love when authors research stuff and it really shows in Danielle's work.
Each time I read a Danielle book, it gets better and better. She has now become a one click author for me. I am desperate to find out what everyone else things, since I loved it so much. I couldn't even imagine going on a reality show to find love, when I already have my One, and knowing Zoe didn't even have to go on the show to find her love, is a true test that maybe reality t.v. isn't the best way to meet someone that you will spend the rest of your life with, but it sure is interesting! Grab this book today!
About The Author
Danielle Allen is a lover of football, fashion, film and fiction. Married to the yin to her yang, Danielle spends most of her time with her husband, family and friends. From karaoke nights to vacationing and everything in between, she enjoys making the most out of the life in which she's been blessed. Danielle spends her days teaching and event planning and her nights writing.
Danielle Allen is the author of the Back to Life Series (Back to Life, Back to Reality, Back to December*), Love Discovered in New York, Autumn & Summer, the Heartache Series (Heartache, Heartfelt, Heartless*) and Work Song.
a Rafflecopter giveaway